View Latest Arrivals
Welcome to Atlanta East Auto Auction
SimCasts
™

is Here!

Contact the office today to create
an account to Bid Online and use
our Dealer Mobile App!

How It Works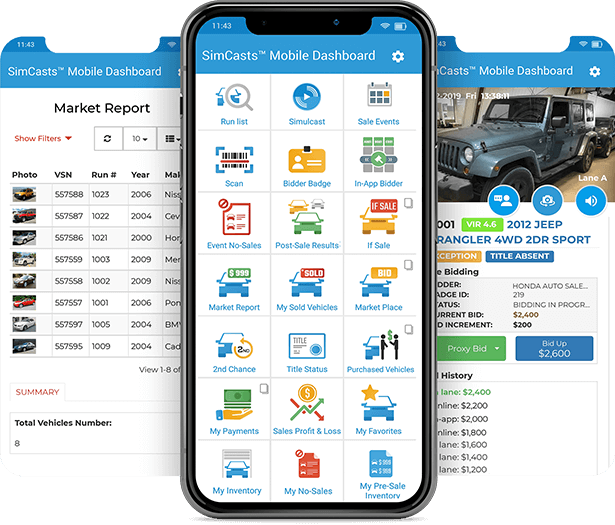 Buy Fee
View sale price
for buy fees
Sell Fee
View sale price
for sell fees
The Terms and Conditions
Please note the following terms and conditions
Atlanta East Auto Auction is merely performing an auction service, and is responsible only for their warranties, and guarantees set forth herein. We DO NOT guarantee any taxes, federal, state, county, municipal or ad valorem.
Seller and Purchaser agree to abide by all auction policies and policy decisions of management.
Arbitration Policy
Vehicles are arbitrable for 1 hours from time of sale on Green light vehicles. NO EXCEPTIONS, any arbitrated vehicle becomes as "AS-IS" transaction, with no further arbitration for mechanical defects. All arbitration must be handled through auction arbitration. YOU must wait for the outcome.
Facebook Video
Evening Show
About Us
Atlanta East Auto Auction is independently owned and operated to provide all dealers with exceptional sevice and very reasonable buy/sell fees for your auctioning and automotive needs.
We are located conveniently in Loganville Read More...